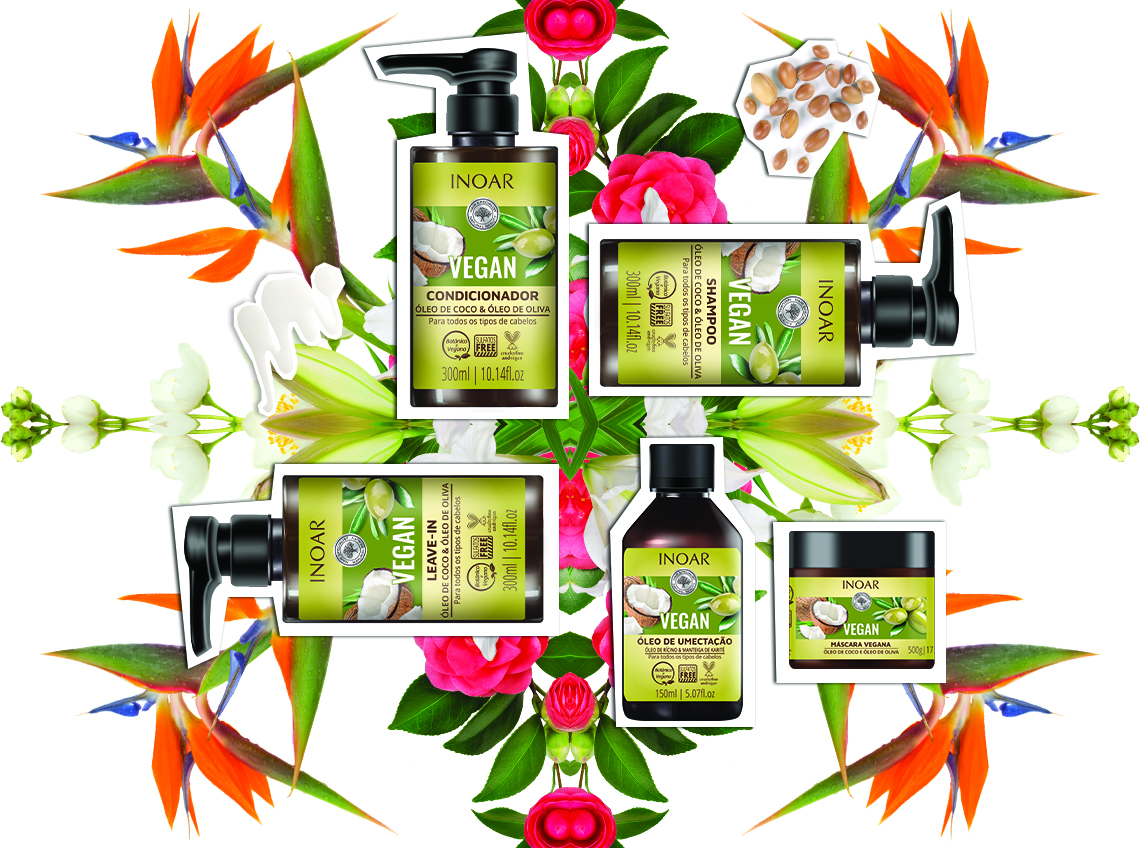 Inoar reinforces vegan positioning, seeking 100% of products with botanical assets, without testing on animals.
Three pillars guide Inoar's product development work; respect for the individual, respect for the environment and respect for animals.
For the founder of the brand, Innocence Manoel, "creating and disseminating ethical procedures adds to the consumer's search for more information about the impact of ingredients on life, the environment and animals."
According to Euromonitor, the production process and the socio-environmental impact of the products they consume also drive the search for a more natural and sustainable lifestyle. A recent study by Kantar Worldpanel shows that more than 50% of consumers prefer natural products, whether organic, therapeutic or herbal, non-sulfate or non-polluting.
All new Inoar products have been created with this philosophy and are 100% vegan, ie: they are not tested on animals and do not contain ingredients of animal origin. In addition, the company has been working on free compositions of silicones, parabens or synthetic preservatives, seeking, more and more, botanical ingredients, as in the launches of the Natural Collection line, which also use aspects of aromatherapy, and the Vegan line, which marked the positioning of the company in 2015 and now gets new packaging, plus new items.
"Since 2015 the compositions have undergone a review and are being reformulated to have an increasingly green Inoar, throughout the production chain," says Innocence Manoel.
The company has been working to have more and more recyclable packaging, biodegradable formulas and raw materials with natural ingredients. All products undergo tests, but never in animals and Inoar uses in its formulations ingredients of vegetable origin – not animal. This has led Inoar to join the PETA list of "cruelty free" and "vegan" companies since 2016, using the NGO seal on their packaging.
"Green has always been our essence, much more than our color. Creating products with botanical ingredients, natural and cruelty free is not a trend, but an attitude that says a lot about our values, "adds the businesswoman.
About Inoar
Inoar Cosméticos, a Brazilian company that is a reference in the national and international market, brings in its DNA the essence of its founders: the creation of innovative products through the unique look of Innocence Manoel, Director of Marketing and Creation, and the management of Alexandre Nascimento's businesses. Inoar a brand of cosmetics inspired by various types of people, with innovation, cutting edge technology and the know-how of those who understands the needs of professionals and end consumers.