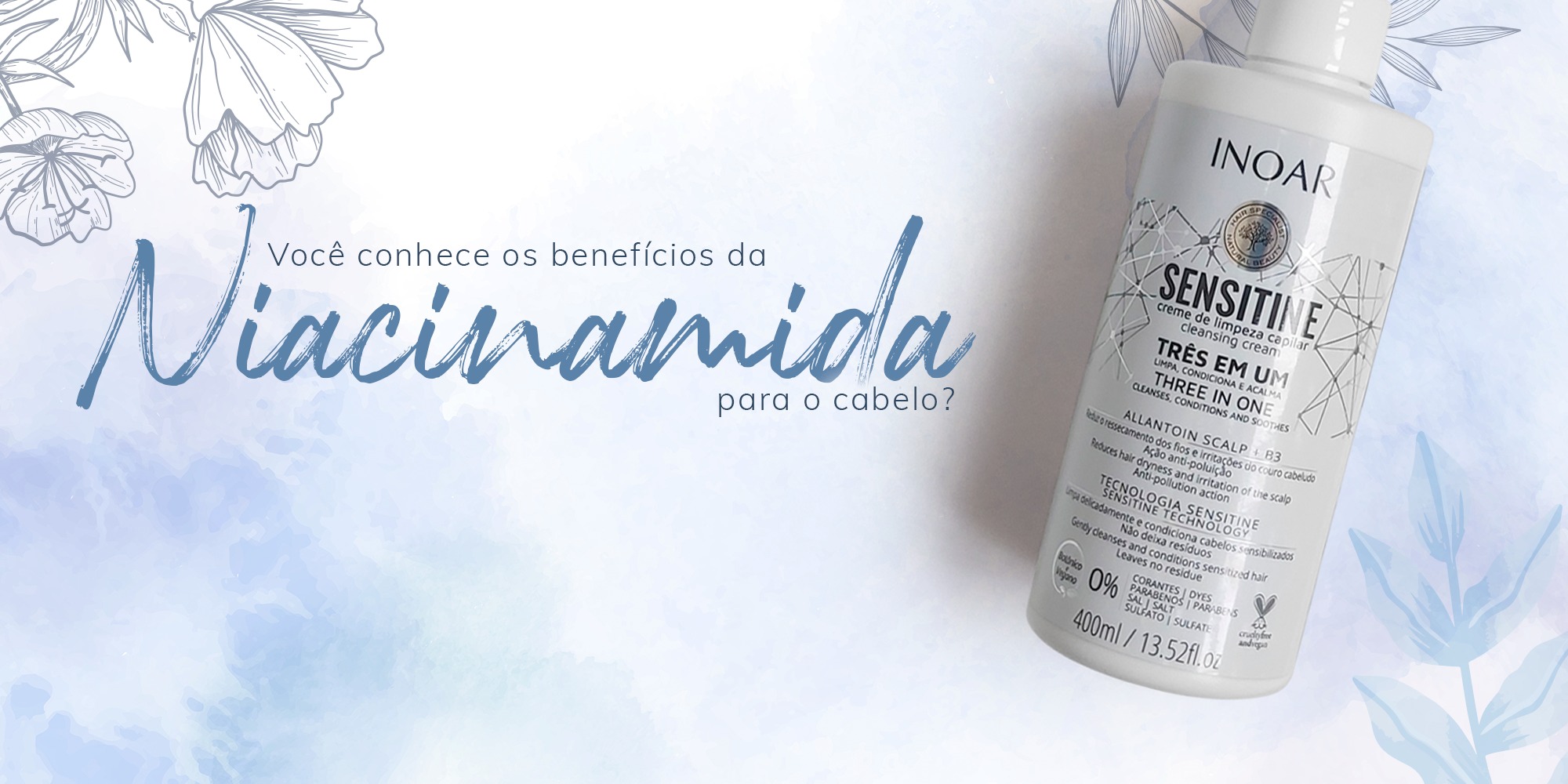 Do you know the benefits of Niacinamide on hair? Check out!
Niacinamide is a great success in routine skincare. Or that few know that it is also being used in hair products, providing various benefits to years.
It is also known as Vitamin B3, which protects and restores the skin barrier. Therefore, it also has moisturizing actions, which is very beneficial for the hair.
Além disso, niacinamide is a great ally in some cases of non-couro hairy disorders, due to age as an anti-inflammatory. Scientific studies suggest that it interacts with endogenous histamine mediators, attenuating inflammatory processes.
Niacinamide action in hairy couro
Niacinamide is a perfect option for brittle and cracked threads. The vitamin, in turn, is ideal for problems in the region, or seja, scaly, oily or cooked hair.
As I have mentioned, niacinamide is indicated for the treatment of skin, in this way, many are aware that the hairy face is part of it. Being assim, or treatment is also extremely effective for the region.
A Vitamin B3, is an antioxidant, in addition to increasing the production of collagen, promoting resistance and regularizing or growth according to the hair cycle. Also, niacinamide is beneficial for being an excellent capillary tonic, providing energy and cell renewal.
Com isso, é possível ter fios más flexíveis, resistant to breakage and more ease at the moment of thinking.
Conheça Sensitine de Inoar
For that, seek intense care hydration for sensitized hair, as indicated by the Sensitine Cleansing Cream, from Inoar. The product presents technology with niacinamide in its composition.
Multifunctional, or Cleansing Hair Cream, hydrates at the two-fisted cell origin and eliminates the discomfort caused by chemical processes and external agents, providing smoother, shinier and healthier hair, from the first use.
The product still contains agents that protect against oxidative stress and cell damage caused by pollution. Além disso, his proposal we see or found the search for the practice required by consumers, or seja, a premium product 3 in 1.
With a blend of balanced cleaning agents with AHA, Allantoin Scalp, vitamin B3 (niacinamide) and ultra-purified centella asiatica extract, or Inoar Sensitine in a clean step, conditions and cares for the health of both hair and hair, without foaming .
And, as well as the other products of the brand, in its packaging it presents the indicators "cruelty free" and "vegan".
Gostou do nosso conteúdo? So follow our social networks and stay tuned for all the INOAR news!