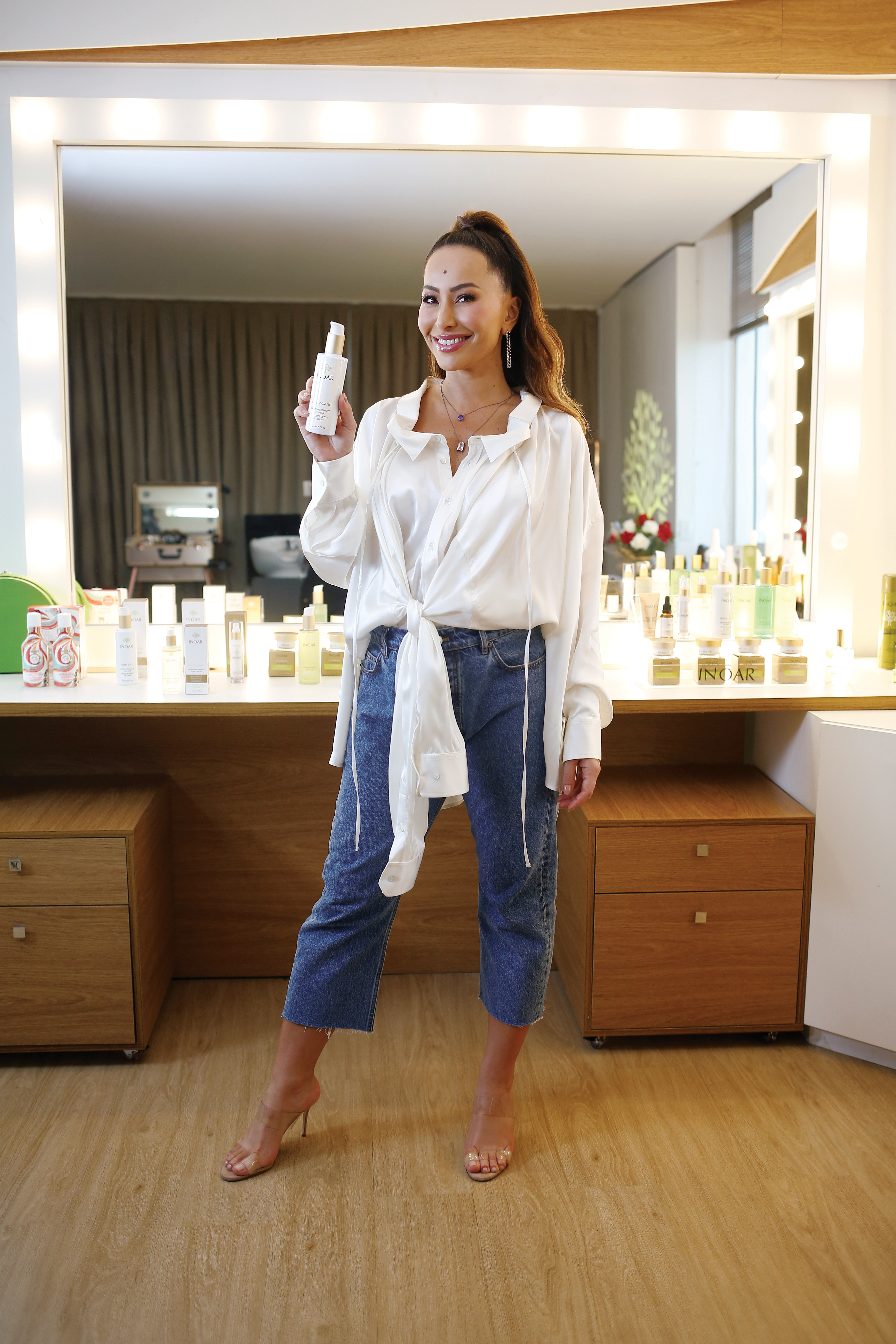 Vegan launches will highlight Inoar Cosmetic at Beauty Fair
Brazilian industry has bet on portfolio with makeup, dermocosmetics and vegan hair products
São Paulo, August 14, 2018 – Three pillars guide all the development work of Inoar, Brazilian cosmetics brand: respect for the individual, respect for animals and respect for the environment. For the 2018 Beauty Fair, all eight branded launches, which will be presented, were created with this philosophy and are 100% vegan. For Innocent Manoel, founder and creative director of Inoar, "it's not a trend, it's an attitude that says a lot about Inoar's values."
For two years, the brand has been listed on the PETA list of "cruelty free" and vegan companies for its line of hair products. This means that these products go through tests, but never in animals.
The ingredients of plant origin – not animal – in their compositions, are not present only in the capillary lines. Launched in 2017, the lines of dermocosmetics and makeup also reflect this commitment, with cruelty-free and vegan products. One hundred percent botanical and vegan, the Inoar dermocosmetics line has Thermal Water, Hand Moisturizing Cream, Blotting Cream, Eye Area Cream, Gel Detox for Cellulite, Facial Moisturizer for Oily Skin, Facial Moisturizer for Normal to Dry Skin, Moisturizing, Anti-Age Mask, Facial Tonic, Liquid Facial Soap and Anti-Aging Serum. In the line of makeup, liquid lipsticks, eyeliners, dyes, translucent powder, shadows and blush already have vegan composition.
Propaganda girl
Recently, Inoar Cosméticos chose presenter Sabrina Sato to be the new advertising girl of the Dermocosmetics line, which is also 100% vegan, to sign kits with a selection of products, one especially for postpartum.
Inoar products have "cruelty free" and "vegan" indicators in their packaging for consumer guidance.
Beauty fair
Recognized for being the largest professional beauty fair in the Americas and also for promoting various events throughout the year, the main objective of which is to assist in the development of all beauty, industry, retail and professional links, Beauty Fair will take place from 8 to September 11, Expo Center Norte, São Paulo.
Inoar stands are located on streets 2, 2B and 2C.
About Inoar
Inoar Cosméticos, a Brazilian company that is a reference in the national and international market, brings in its DNA the essence of its founders: the creation of innovative products through the unique look of Innocence Manoel, Director of Marketing and Creation, and the management of Alexandre Nascimento's businesses. Inoar a brand of cosmetics inspired by various types of people, with innovation, cutting edge technology and the know-how of those who understands the needs of professionals and end consumers.