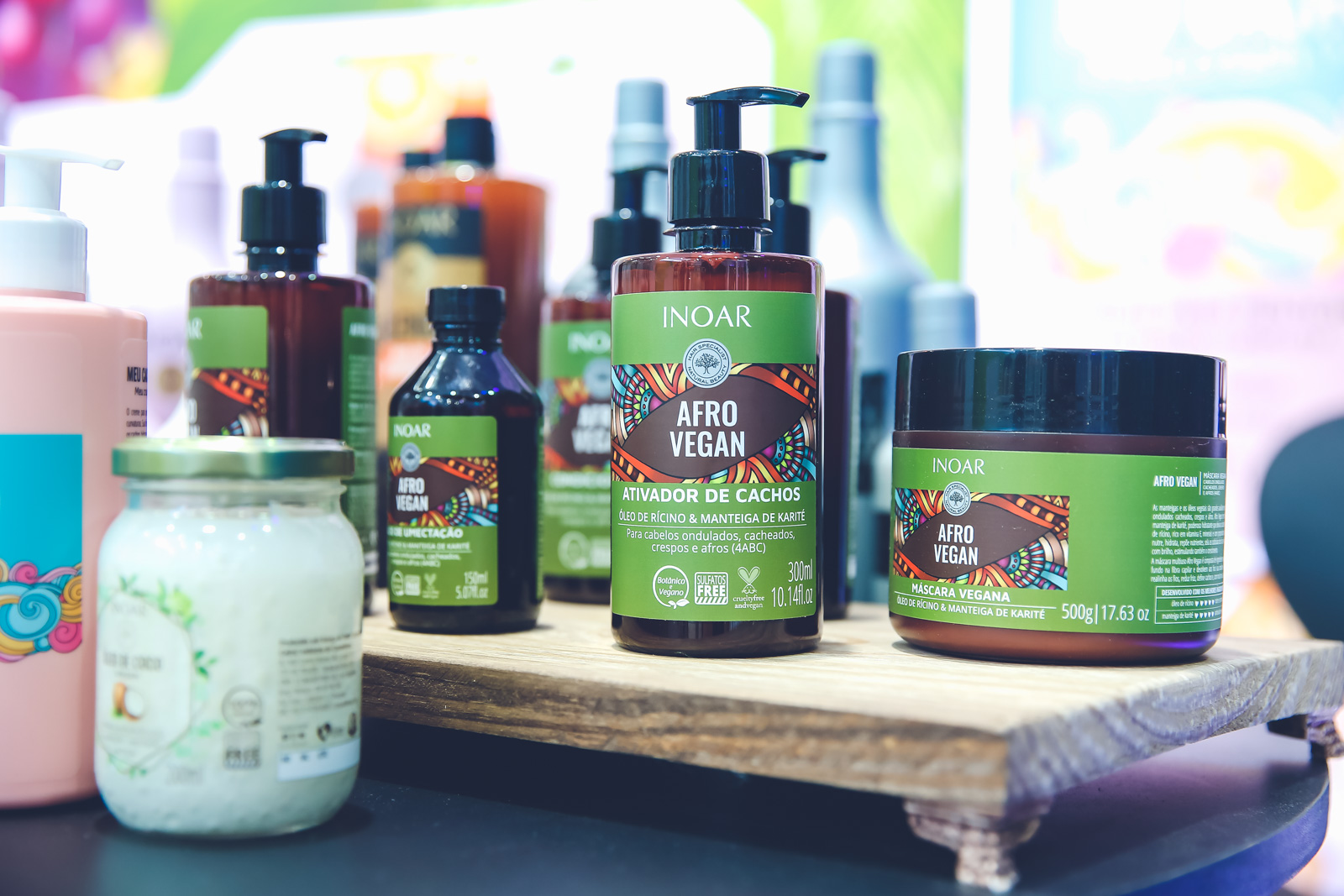 Those who are trained in the composition of the products they use and love to take care of the tresses are more familiar with the question: "Is it released?". But who is not very connected in the formulation of products may not know what that means. So we are here to clarify everything.
It is no secret that many people confuse foam with the cleaning factor. Whether it's bath time or any other time in our daily lives, the foam is still associated with deep cleaning. What not everyone knows, is that to make all the foam, the products need cleaning agents, the sulphates, which are mostly aggressive to the hair by removing the natural layer of protection from the wires. And even worse, it may contain other components to mask the effects they provide, petrolatums and silicones.
Because of this, many people have begun to opt for products that do not carry such components. In this way they adhered to Low Poo, No Poo and Co Wash techniques. That is, when someone asks if a shampoo or conditioner is released, it is referring to the presence of sulfates, petrolates and silicones in the composition. Only products that do not have these components can be used for the techniques.
Easy, no !? But now the question that strikes is: what is the difference between these techniques?
Low Poo
Low Poo is a technique that uses shampoo without aggressive sulfates, insoluble silicones and petroleum derivatives in the wash. Thus, to perform the method, it is necessary to replace the shampoos containing substances that are aggressive to the hair by removing the natural protective layer from the wires. In addition, you need to remove the petrolatums that can be harmful to your hair over time.
No poo
Unlike the Low Poo technique, No Poo is a technique that does not use shampoo for washing. Thus, it uses cleansing balms without insoluble silicones and petrolates in the composition. Among the adepts, many are curly and curly also because of the sensitivity of the threads.
Co wash
The Co Wash procedure consists of washing the hair with conditioners. Therefore, the term is closely linked to the practice of No Poo. For Co Wash, it is necessary that the conditioners have no sulfates, petrolatums, mineral oils, petroleum jelly, liquid paraffin or insoluble silicones in the composition.
Are you adept at techniques? Do you use our products for Low Poo, No Poo and / or Co Wash? Tell us about your experience!
Want to know more about these techniques and how they came about?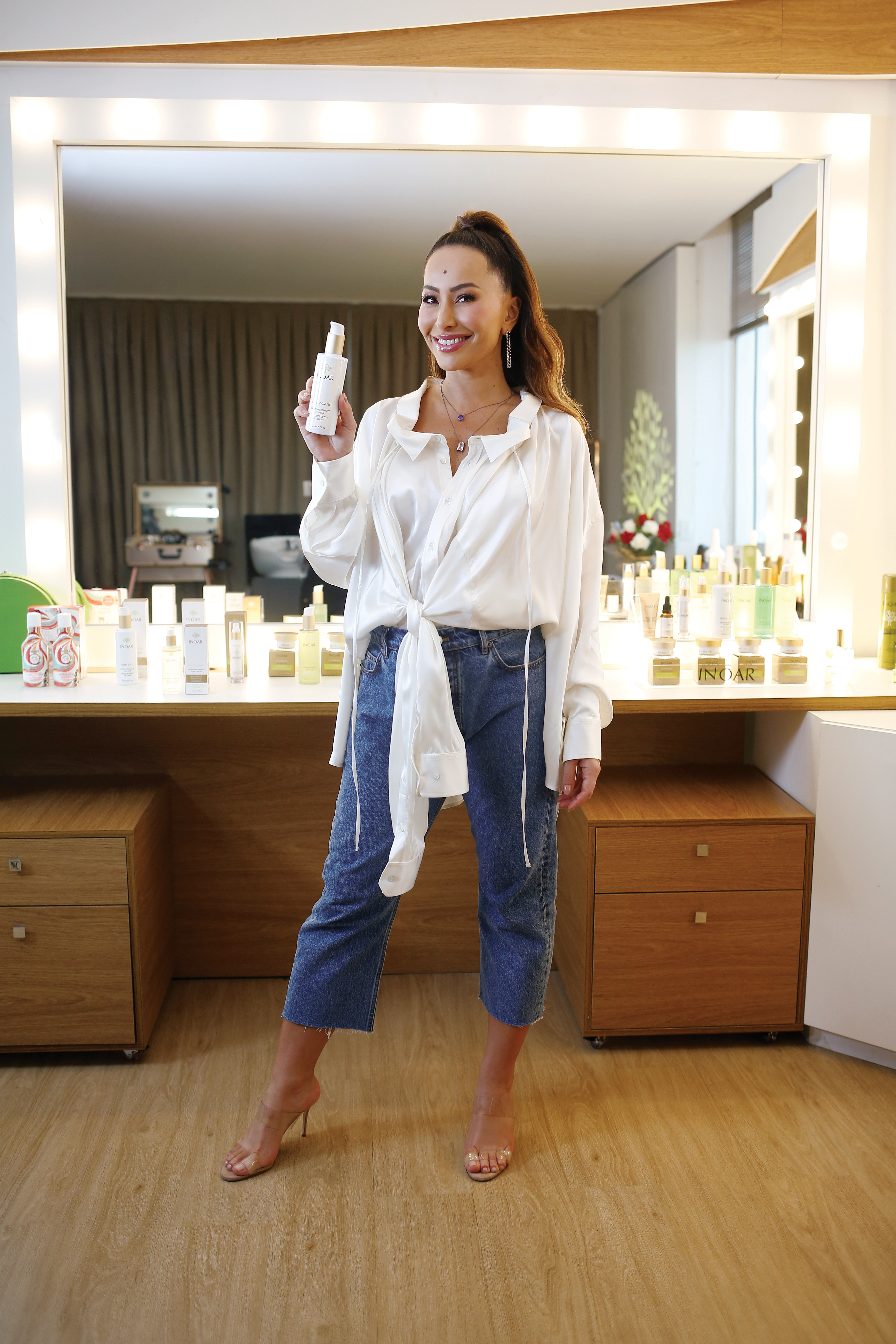 Brazilian industry has bet on portfolio with makeup, dermocosmetics and vegan hair products
São Paulo, August 14, 2018 – Three pillars guide all the development work of Inoar, Brazilian cosmetics brand: respect for the individual, respect for animals and respect for the environment. For the 2018 Beauty Fair, all eight branded launches, which will be presented, were created with this philosophy and are 100% vegan. For Innocent Manoel, founder and creative director of Inoar, "it's not a trend, it's an attitude that says a lot about Inoar's values."
For two years, the brand has been listed on the PETA list of "cruelty free" and vegan companies for its line of hair products. This means that these products go through tests, but never in animals.
The ingredients of plant origin – not animal – in their compositions, are not present only in the capillary lines. Launched in 2017, the lines of dermocosmetics and makeup also reflect this commitment, with cruelty-free and vegan products. One hundred percent botanical and vegan, the Inoar dermocosmetics line has Thermal Water, Hand Moisturizing Cream, Blotting Cream, Eye Area Cream, Gel Detox for Cellulite, Facial Moisturizer for Oily Skin, Facial Moisturizer for Normal to Dry Skin, Moisturizing, Anti-Age Mask, Facial Tonic, Liquid Facial Soap and Anti-Aging Serum. In the line of makeup, liquid lipsticks, eyeliners, dyes, translucent powder, shadows and blush already have vegan composition.
Propaganda girl
Recently, Inoar Cosméticos chose presenter Sabrina Sato to be the new advertising girl of the Dermocosmetics line, which is also 100% vegan, to sign kits with a selection of products, one especially for postpartum.
Inoar products have "cruelty free" and "vegan" indicators in their packaging for consumer guidance.
Beauty fair
Recognized for being the largest professional beauty fair in the Americas and also for promoting various events throughout the year, the main objective of which is to assist in the development of all beauty, industry, retail and professional links, Beauty Fair will take place from 8 to September 11, Expo Center Norte, São Paulo.
Inoar stands are located on streets 2, 2B and 2C.
About Inoar
Inoar Cosméticos, a Brazilian company that is a reference in the national and international market, brings in its DNA the essence of its founders: the creation of innovative products through the unique look of Innocence Manoel, Director of Marketing and Creation, and the management of Alexandre Nascimento's businesses. Inoar a brand of cosmetics inspired by various types of people, with innovation, cutting edge technology and the know-how of those who understands the needs of professionals and end consumers.