If you no longer know what to do to recover your damaged hair from so many chemical procedures and day-to-day damage, we suggest a solution: Capillary Schedule. Ever heard of the hydration, nutrition and reconstruction steps for the wires? Because we explain all this to you.
The main idea of ​​the capillary schedule is to recover and treat a damaged wire, respecting its particularities. For every case is a case and the only way for hair to become healthy again is to give exactly what it needs. That is, it is necessary to identify if the structure of the yarn needs replacement of water, lipids or proteins.
After identifying the main features that your hair has been presenting, it is time to start the schedule. And for that, the first step is monthly treatment planning. This means putting on paper the amount of times each schedule step will be held during the month.
Steps of the Capillary Schedule
 
Hydration
This is the most well-known stage of the schedule, being able to replace the water and essential nutrients that the wire loses in its daily life. So when the hair looks dry and dull, moisturizing is the solution. The masks for this timeline step are easily found. It is suitable for all types of yarn at least once a week.
A hydrated hair has elasticity in day, balance and is free of dryness. If your hair needs it, hydrate it. And some components in capillary cosmetics can help a lot in this stage, such as: D-Panthenol, Olive Butter, Aloe Vera, Functional Amino Acids and Extra Virgin Coconut Oil.
Nutrition
The nutrition stage is able to replenish lipids to the hair, the famous natural fats that are produced by the sebaceous glands of the scalp. They promote yarn protection. The result is a softer, shiny, flexible and lined hair. But you have to be careful, too much nutrition can leave your hair greasy or greasy.
To perform stage, just look for masks rich in Castor Oil, Coconut Oil, Argan Oil, Mango Oil, Sunflower Oil, Avocado Oil, Olive Oil and others. Oils are great options to perform nutrition, in general, by being greasier and transferring it to the wires.
Reconstruction
Chemically treated hair tends to become more fragile, thin and brittle. To reverse this situation, the stage of reconstruction of the capillary schedule is the most indicated. This is because it is able to restore the fiber by replacing proteins with the wires. The result? Hair more resilient and full bodied.
The most known component for this step is Keratin, which already appears in the wire composition and represents approximately 90% of its structure. In addition, collagen, creatine, arginine and cysteine ​​are important ingredients for rebuilding products.
It is important to be careful about rebuilding. It is indicated with a minimum interval of 15 days. If not, the wire becomes very rigid and may break.
Schedule
Need: Hydration If your hair needs shine and hydration, a good hair schedule follows the following steps:
Need: Nutrition
If your hair is dry and without movement, a good hair schedule follows the following steps:
Need: Reconstruction
If your hair is porous and brittle, a good hair schedule follows the following steps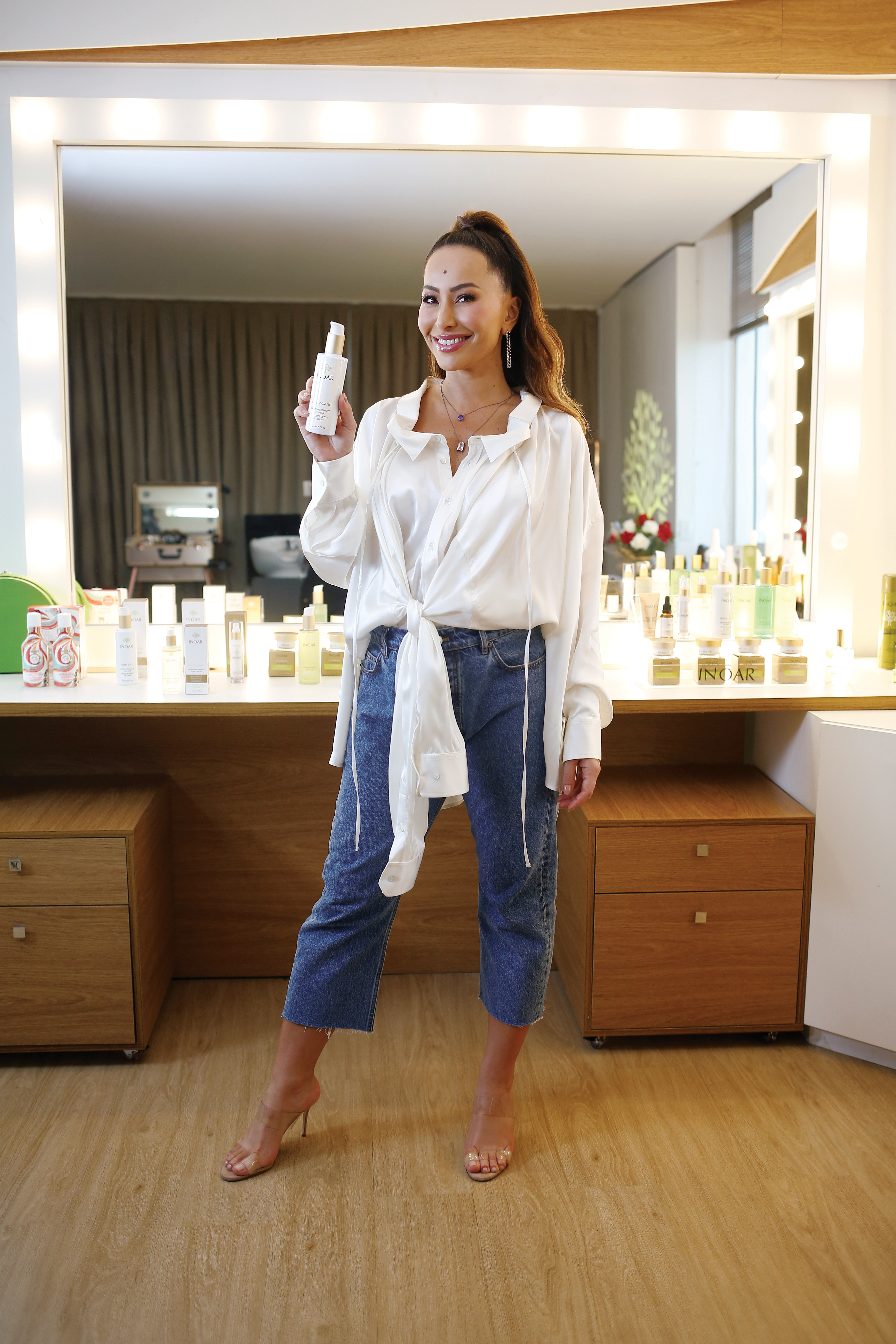 Brazilian industry has bet on portfolio with makeup, dermocosmetics and vegan hair products
São Paulo, August 14, 2018 – Three pillars guide all the development work of Inoar, Brazilian cosmetics brand: respect for the individual, respect for animals and respect for the environment. For the 2018 Beauty Fair, all eight branded launches, which will be presented, were created with this philosophy and are 100% vegan. For Innocent Manoel, founder and creative director of Inoar, "it's not a trend, it's an attitude that says a lot about Inoar's values."
For two years, the brand has been listed on the PETA list of "cruelty free" and vegan companies for its line of hair products. This means that these products go through tests, but never in animals.
The ingredients of plant origin – not animal – in their compositions, are not present only in the capillary lines. Launched in 2017, the lines of dermocosmetics and makeup also reflect this commitment, with cruelty-free and vegan products. One hundred percent botanical and vegan, the Inoar dermocosmetics line has Thermal Water, Hand Moisturizing Cream, Blotting Cream, Eye Area Cream, Gel Detox for Cellulite, Facial Moisturizer for Oily Skin, Facial Moisturizer for Normal to Dry Skin, Moisturizing, Anti-Age Mask, Facial Tonic, Liquid Facial Soap and Anti-Aging Serum. In the line of makeup, liquid lipsticks, eyeliners, dyes, translucent powder, shadows and blush already have vegan composition.
Propaganda girl
Recently, Inoar Cosméticos chose presenter Sabrina Sato to be the new advertising girl of the Dermocosmetics line, which is also 100% vegan, to sign kits with a selection of products, one especially for postpartum.
Inoar products have "cruelty free" and "vegan" indicators in their packaging for consumer guidance.
Beauty fair
Recognized for being the largest professional beauty fair in the Americas and also for promoting various events throughout the year, the main objective of which is to assist in the development of all beauty, industry, retail and professional links, Beauty Fair will take place from 8 to September 11, Expo Center Norte, São Paulo.
Inoar stands are located on streets 2, 2B and 2C.
About Inoar
Inoar Cosméticos, a Brazilian company that is a reference in the national and international market, brings in its DNA the essence of its founders: the creation of innovative products through the unique look of Innocence Manoel, Director of Marketing and Creation, and the management of Alexandre Nascimento's businesses. Inoar a brand of cosmetics inspired by various types of people, with innovation, cutting edge technology and the know-how of those who understands the needs of professionals and end consumers.