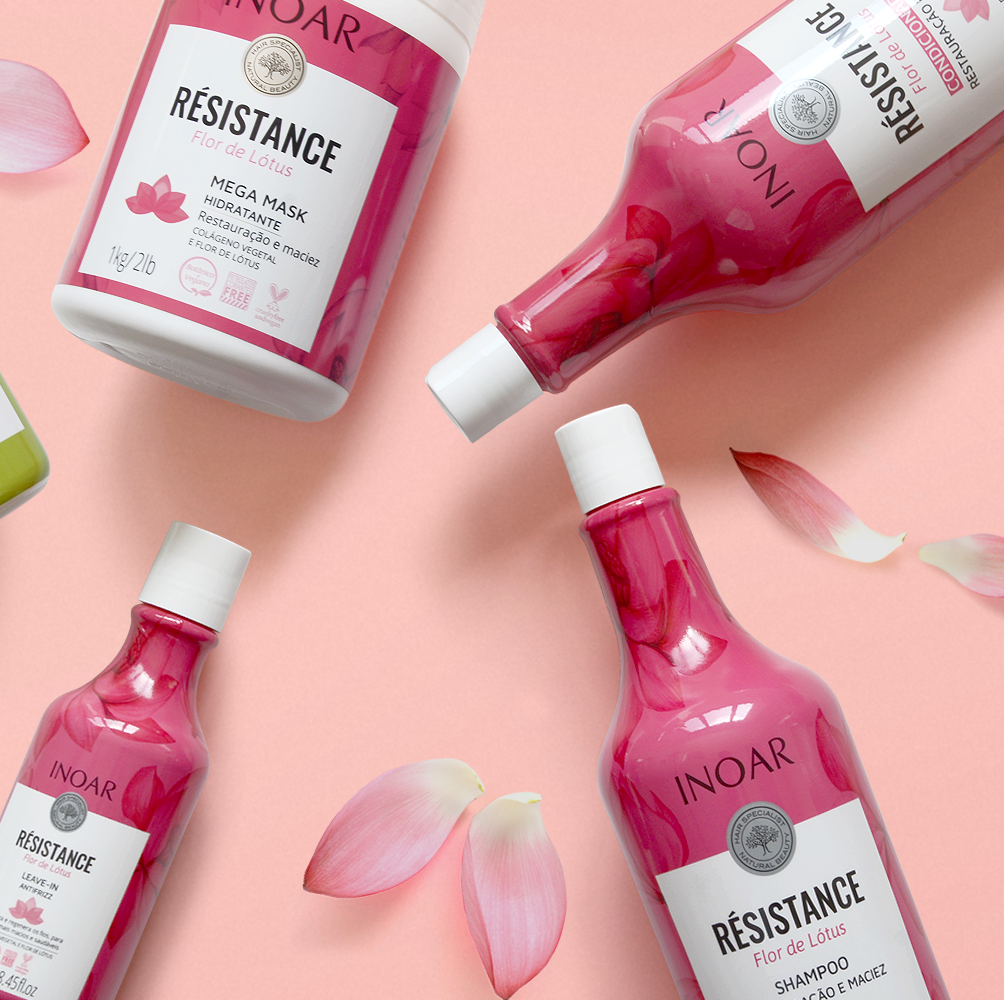 Know the benefits of lotus flower for your hair
Known for its longevity and self repair, the Lotus Flower is a plant of Asian origin that has many minerals and nutrients. The flower is already considered as a great ally for maintaining the health of the body and now, Inoar also offers these benefits to your hair.
The Lotus Flower has been used for centuries because of its mystical significance. Egyptians and Hindus considered the sacred flower. Since Hindus still use it for Ayurvedic medicine, a complex therapeutic technique very popular in India.
Its fragrance was associated with the relief of the spirit. Because of this, Lotus Flower oil is found in cosmetic products with calming, soothing appeals. Aromacology also explains this, which is an area of ​​science that studies the influence of smells on emotions and feelings. That is, try to work in the best way the sensation that nature is able to provide us.
Résistance Lotus Flower Inoar works as a moisturizing and revitalizing line. Products with this main component have the power to regenerate the wires, leaving them much softer and more pliable. Its composition provides intense repair for healthier and brighter hair.
These are characteristics that the Lotus Flower is able to provide to the hair. Its revitalizing action comes from the seeds, which are able to activate genes that produce proteins to repair the hair fiber. Thus, the result can not be different from a beautiful and healthy hair.
#Abstract Tip
The main benefit of the Lotus Flower in the threads is its revitalizing action. Therefore, for a regenerated yarn, take care of all the steps of the treatment with Résistance Lotus Flower. The line is composed of shampoo, conditioner, mask, leave-in and oil. Products released for Low Poo, No Poo and Co Wash techniques, vegan and cruelty free.