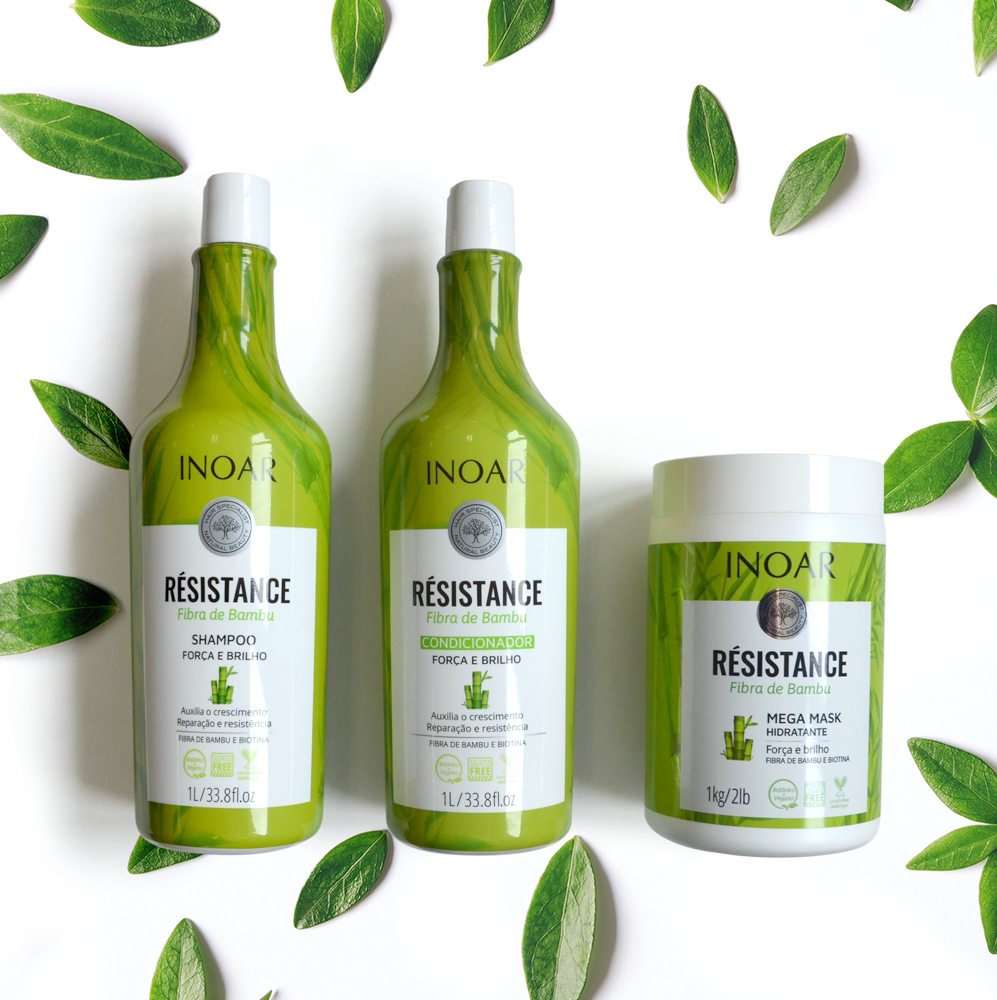 How Bamboo Can Help Strengthen Your Yarn
Not yet known – but rich in benefits – bamboo can be a great ally for your beauty routine. This ingredient is being inserted into hair products to aid in the health and beauty of hair, nails and skin. And Inoar has developed a special line to repair weakened hairs and strengthen the strands, leaving them with much brighter, the Bamboo Fiber Resistance.
To understand the performance of the thread in the wires, one must know the power of the bamboo fiber. The plant has always been used for various functions in the East, from food to building material, and in recent years has discovered another great benefit of bamboo: its action in the reconstruction and hydration of the hair.
The bamboo fiber works on the porous wire, sensitized and brittle when replacing the amino acids, since it is rich of them in their composition. And in the matter of hydration, the fiber helps in the retention of water. Thus, it acts from the inside out in the threads, building a strengthening in the internal structure and providing the sealing of the hair, protecting against aggressions.
Products that take the bamboo fiber in its composition give the yarns a stronger and healthier growth. In this way, they can be used by all types of hair, but are recommended for wires weakened by chemical processes, such as discoloration, coloring or smoothing.
To summarize: Bamboo fiber in capillary products helps in rebuilding, as it is rich in amino acids, regenerating hair that loses its mass due to more invasive processes in the threads, but does not leave them stiff. And moisturizes the threads, as it helps the yarn retain water, which avoids the dryness and porosity of the hair. Thus, aiding in hydration and especially in rebuilding, it becomes an ally for stronger and healthier wires to grow.
Inoar Team