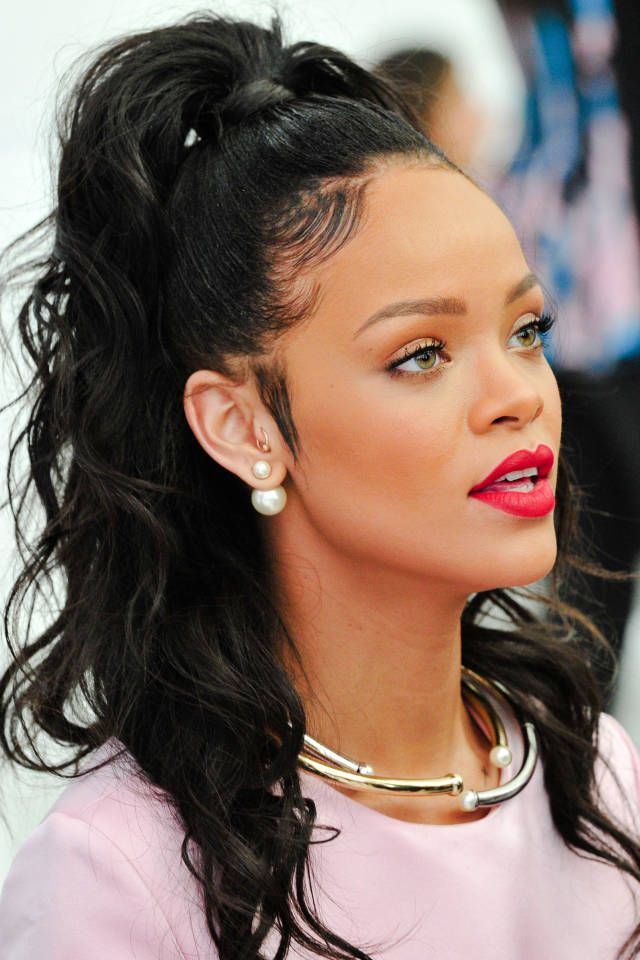 Know what it is and how to take care of Baby Hair
We know how difficult it is to keep the strings in line when they are young and not very long. Sometimes they are the villains of the hairstyles. But we must learn to live with them. And so we have separated some ways of making them beautiful and aligned.
These young wires are popularly known as Baby Hair, in literal translation, baby hair. And that's the very meaning, a new hair that often shivers and is more visible on the forehead part of the front of the scalp. They tend to be thinner and less forceful, so extra care is needed with them.
The great tip to make them beautiful is not to do everything to hide them, but to show them. Show them that they are there and your hairstyle will be much more natural. There are several ways to do this, the main one of which is to mold them with styling products such as gels and ointments. Generally, this technique refers to more romantic / modern looks.
And many people are mistaken to think that people have only begun to show them now. In the 1990s, it was common to mold the baby hair in the form of a cushion on the front of the scalp. So, instead of hiding them, they incorporated them to the look leaving the hairstyles even more beautiful.
Shaping baby hair
On a daily basis, they often upset. It is not every day that you have time to let them align. In this way, the simplest way to contain them is with a little water, modeling them as close to the face and aligning them the way you want them. To fix, a capillary oil is enough.
For a more elaborate hairstyle, a good way is to apply ointments with a clean toothbrush. This way, you can align all the threads in the position you find most appropriate for your hairstyle. Even, camouflaging it between the other wires.
Many celebrities have already joined the fashion that came back from the 90's and parade with their baby hair modeling. And whoever thinks that this is the exclusivity of the curses is deceiving. Lisas also have these threads. They are often associated with frizz. Hence, the hint of modeling goes well for all types of hair.
ATTENTION: Since baby hair is thinner, use soft brushes. So you do not run the risk of breaking them and damaging them.
Inoar Team