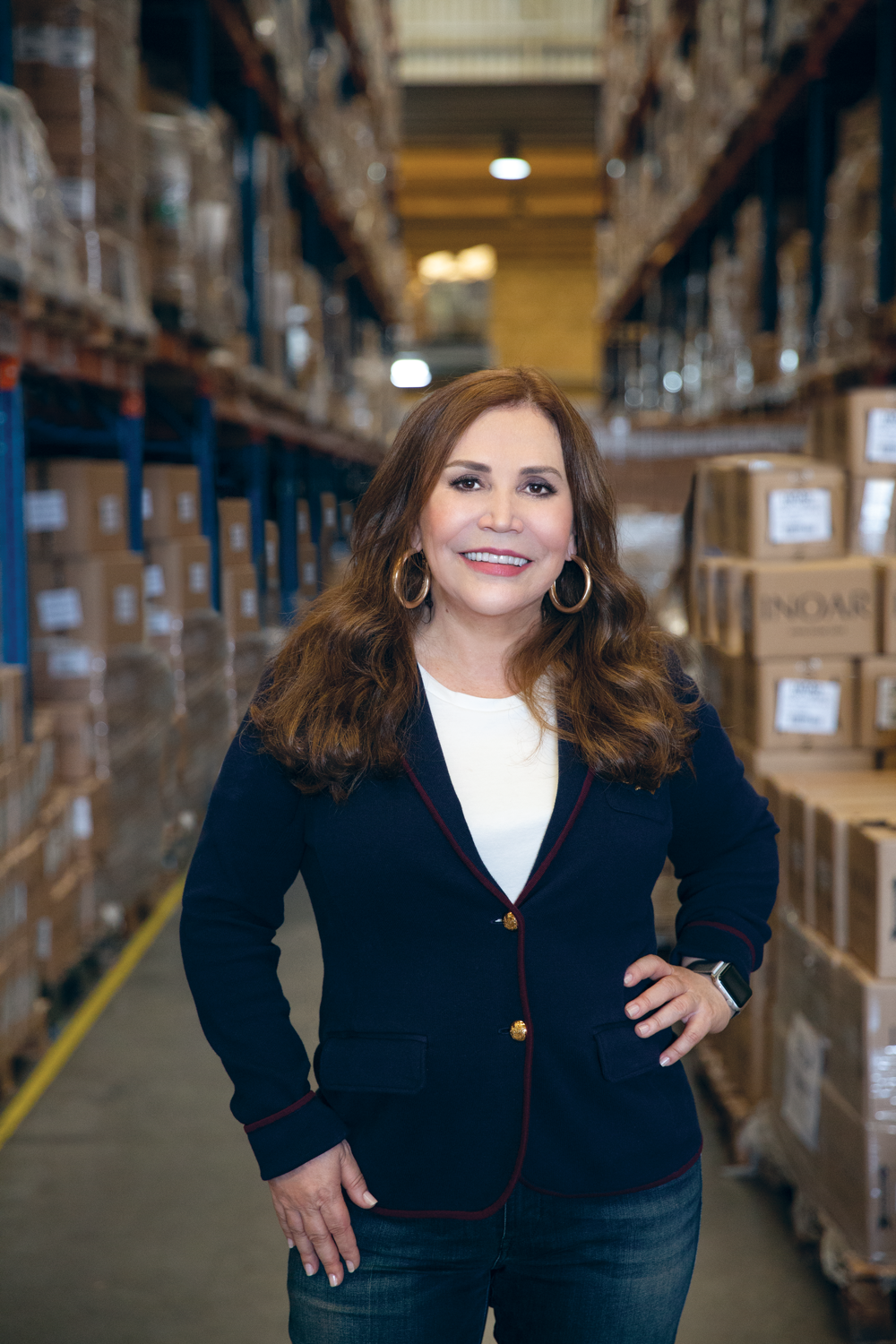 DIRECTOR OF MARKETING OF INOAR COSMÉTICOS CONQUES 'DIPLOMA FOUNDATION OF SÃO PAULO' ACLASP
Tribute will be on January 22 in São Paulo, in a ceremony that celebrates 465 years of the capital.
The director of creation, marketing and development of Inoar Cosméticos, a Brazilian company that is a reference in cosmetics in the country and worldwide, Inocência Manoel will receive for her commitment and dedication the renowned "Diploma Foundation of São Paulo" of the Academy of Sciences, Letters and Arts of São Paulo – ACLASP, a non-profit organization that promotes and rescues cultural values ​​and honors the memory of Brazilian culture and history. The award ceremony will be held during the official commemorative ceremony "Tribute to the 465th anniversary of the founding of the city of São Paulo", on January 22, in the city of São Paulo.
Inocência Manoel, who is also Director of Marketing and Creation of Inoar, was nominated and chosen to be honored for being outstanding in her activities and contributing to the development of the country. According to the director of creation, marketing and development, receiving this tribute is extremely gratifying and special. "This recognition encourages me to continue transforming and empowering lives, through social and human values. At Inoar, this commitment is renewed every day. "
Scheduled for 6:00 pm, the official ceremony for delivery of the laurea will take place in the Uruguay Space, at Av. Paulista, 1776, 9th floor, in São Paulo.
About Inoar
Inoar Cosméticos brings the essence of its founders in its DNA: the creation of innovative products through the unique look of Inocência Manoel, Director of Marketing and Creation, and the administration of Alexandre Nascimento's businesses. Inoar a brand of cosmetics inspired by various types of people, with innovation, cutting edge technology and the know-how of those who understands the needs of professionals and end consumers. In May 2018, Inoar Europe was inaugurated with a Technical and Training Center for distributors and professional hairdressers based in Lisbon, Portugal.
Inoar
www.inoar.com
Facebook: Inoar Brasil
Instagram: @InoarBrasil