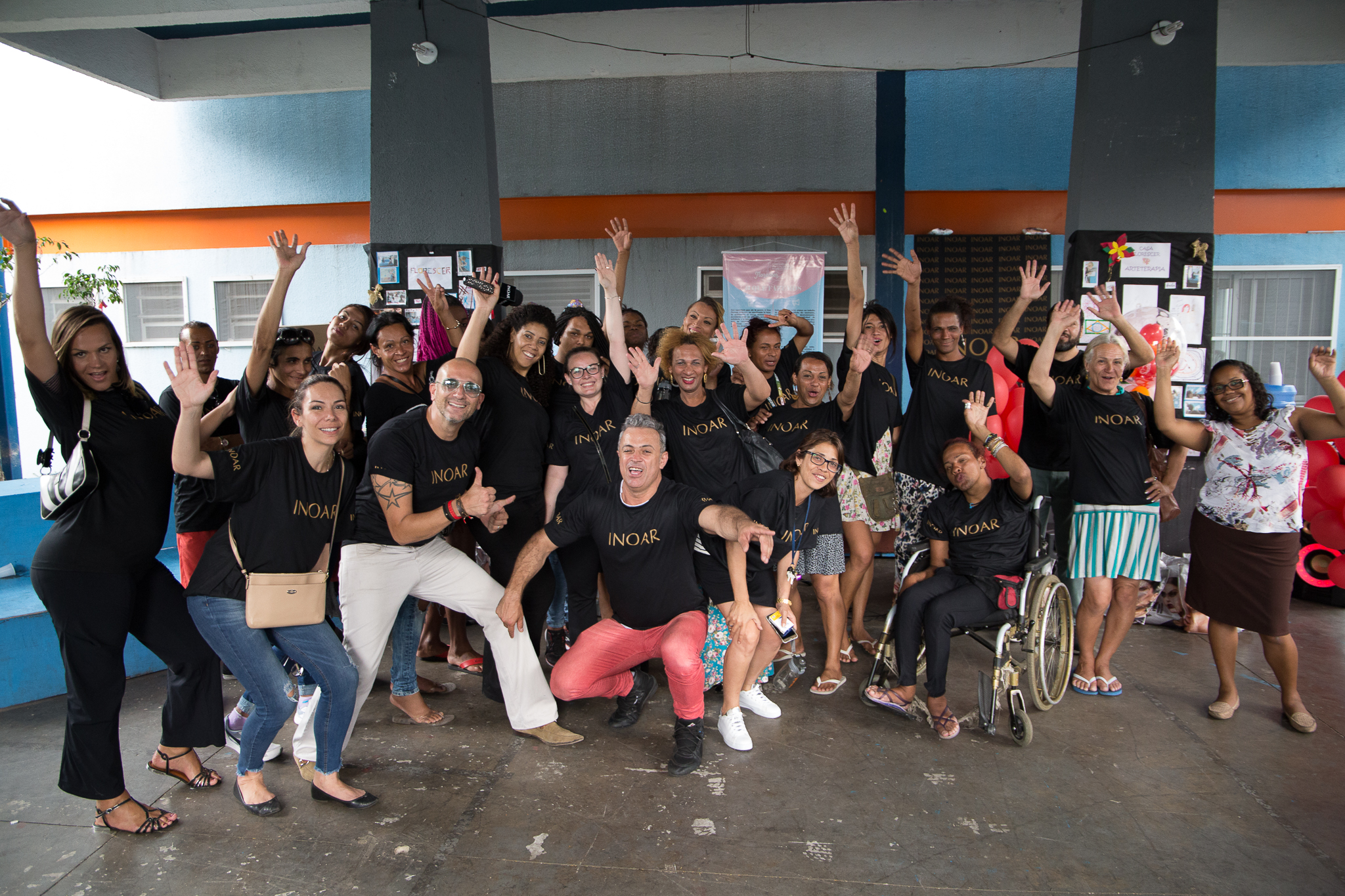 In addition to receiving hair and body care products, they received tips on how to wash and care for wires
The Special Reception Center for Transsexual and Transvestite Women – Casa Florescer, in São Paulo, hosted the Inoar Cosméticos team to talk about self-esteem, hair care and the importance of respecting one's identity. During the afternoon of December 19, residents were able to ask questions about how to wash the threads, use of smoothing, dyes and chemicals in general, and the importance of hydration and reconstruction.
The brand brought gifts for the trans housed in the house, which also participated in a music round in which they could express themselves artistically. They received a message from presenter Sabrina Sato at the end of the event: "Every year Inoar is present at Casa Florescer to make you even more beautiful, and this year could not be different," said the presenter, who signs Inoar dermocosmetic kits .
"It's gratifying to hear that Inoar is a partner that makes a difference in the lives of these women. We were the first beauty company to look for Casa Florescer and we make every effort to maintain our commitment to them, leading products, guidance and care. We also know that this self-care is fundamental for people to feel empowered, valued and more beautiful. We hope to be together in more actions in 2019, "says Innocence Manoel, director of creation, marketing and development of Inoar and Idealizer of the Solidarity Beauty Project.
About Inoar
Inoar Cosméticos brings the essence of its founders in its DNA: the creation of innovative products through the unique look of Inocência Manoel, Director of Marketing and Creation, and the administration of Alexandre Nascimento's businesses. Inoar a brand of cosmetics inspired by various types of people, with innovation, cutting edge technology and the know-how of those who understands the needs of professionals and end consumers. In May 2018, Inoar Europe was inaugurated with a Technical and Training Center for distributors and professional hairdressers based in Lisbon, Portugal.
Inoar Solidarity Beauty Project
Founded by Inocência Manoel, Beleza Solidária is an Inoar brand project created to empower people from different communities in Brazil and abroad, and is also focused on the recovery of women's identities and their empowerment. With courses offered to the low-income population and diverse itinerant actions, the initiative aims to offer society a path to entrepreneurship.
Inoar
www.inoar.com
Facebook: Inoar Brasil
Instagram: @InoarBrasil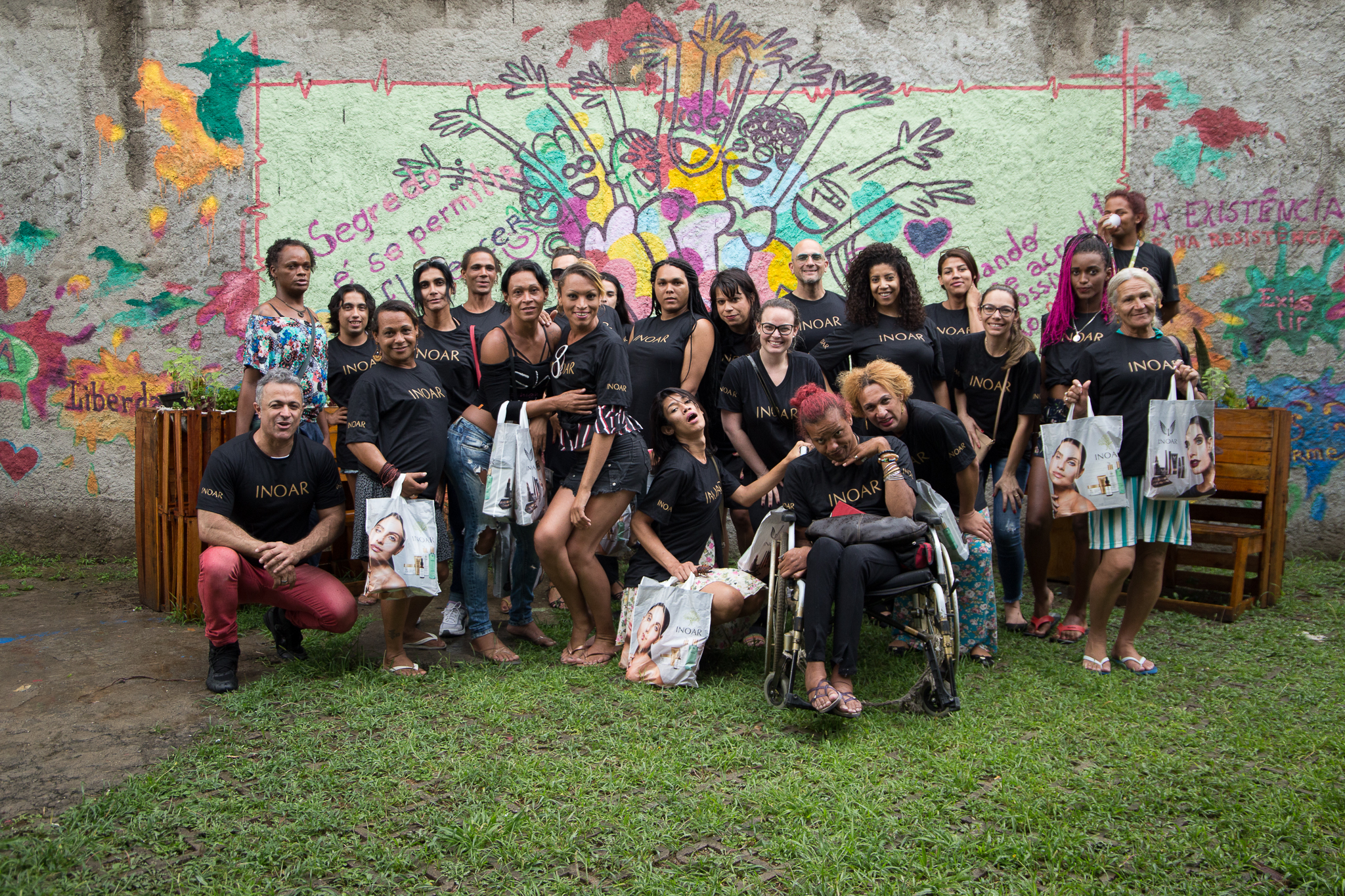 2018 has passed and we are already arriving at Christmas. Time to fraternize and reflect on the past year. In big companies this is no different. We have a balance of accounts, structural reconfiguration, evaluation of results, but the most important is the general fraternization that the end of the year provides.
Even living under a secular state, it is common to celebrate Christmas in Brazilian homes. However, this is not just another party in the annual calendar. It is, yes, a moment motivated by noble feelings and that overflows with genuine actions. At that time, people become more loving and passive. There is more understanding.
Inoar proposes to its employees this experience throughout the year. Those who work at Inoar, a family business, understand that such actions need to be practiced day-to-day, inside and outside the company. And it is these feelings, which move Christmas, which are present in our pillars. Inoar carries in its genes the respect, solidarity and love.
Therefore, during the year, the company organizes solidarity actions through the Beauty Solidarity project. And at this time of year, for us, it's time to make our actions even more evident. In December, the brand promotes a very special delivery to Casa Florescer.
This NGO has been a partner for years. The Welcome Center caters to transsexual women who do not have a place to stay. The house is located in the center of the city of São Paulo and always receives the brand with open arms. We provide more than just donations, we provide experiences and feelings. It is a day reserved for overflowing affection for those who have little sense of society. A society that still criminalizes and excludes transsexuals.
Inoar's votes are the most sincere and genuine. May all citizens have such feelings that Christmas awakens and potentiates. And that it lasts all year, as within our company, among the members of our team, the great Inoar family.
Inoar Team