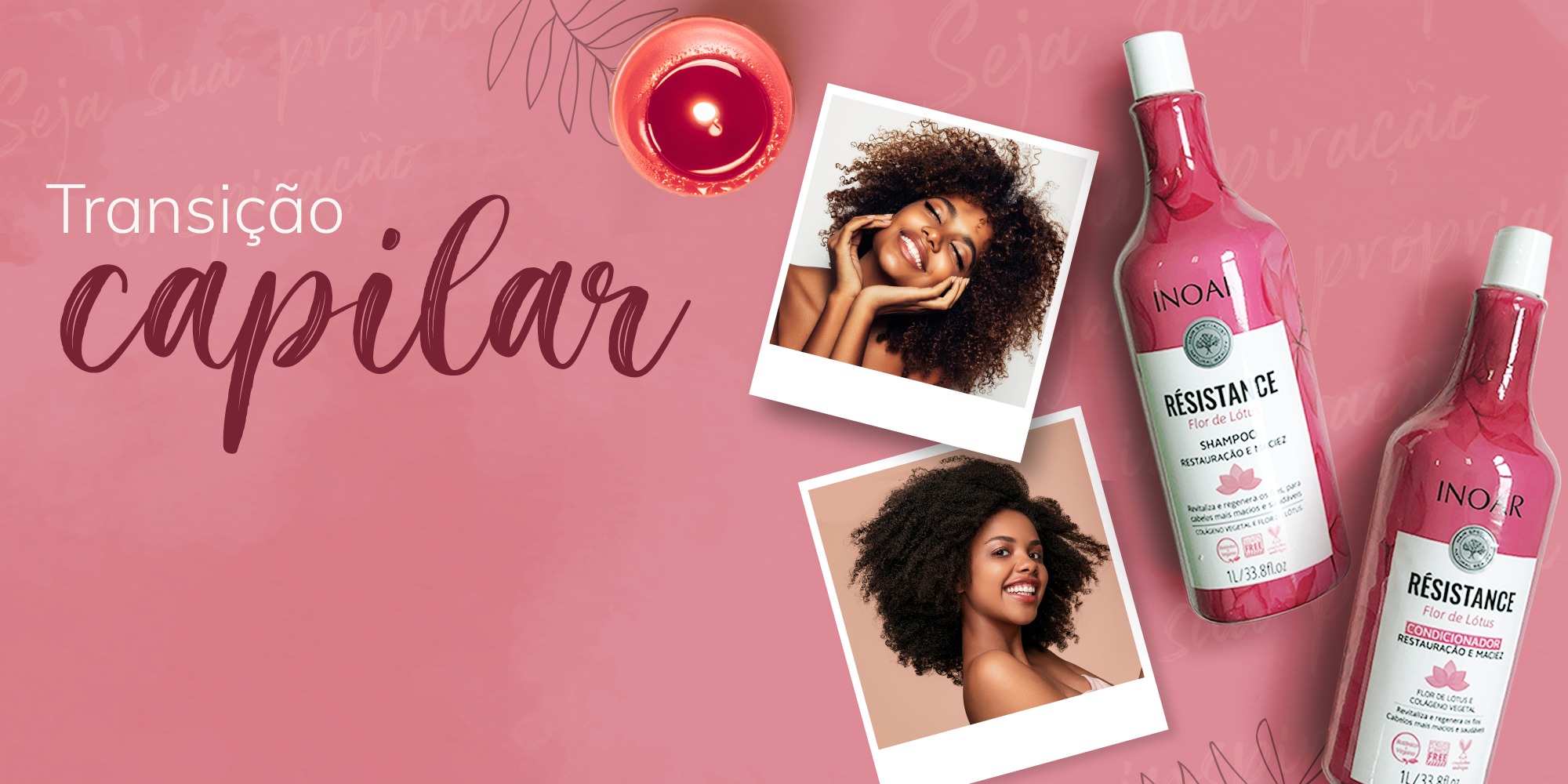 Black Consciousness Day: hair transition is not just aesthetic
Hair has always been much more than a part of our body. It represents many things that we live and fight for. It's amazing how, today, we can change and do what we want with it, in fact, we really defend this freedom of everyone having the right to express themselves through its threads. In the week we celebrate Black Consciousness Day, we also celebrate the hairs that represent this color, this race and a whole history. Using natural hair may seem simple, but not quite. A good part of black women spend a good part of their lives smoothing and hiding their curls. Taking them on is a recent achievement. Curly hair is the majority in Brazil. Research indicates that they represent at least 51.4% of the population, reaching the rate of 70% in another study. These data are added to the research carried out on the internet. Google recently announced that searches for curly hair surpassed the search for straight hair for the first time in Brazil. The growth is more than expressive: an increase of 232%. Interest in Afro hair has risen 309% in recent years.
Why is afro hair a symbol of struggle?
November 20 was the date chosen to celebrate the Black Consciousness in order to honor the quilombola leader Zumbi dos Palmares, considered a symbol of resistance in the country's black history. The Black Consciousness raises several questions about the role of black people in society and, of course, aesthetic standards are part of this agenda. For this reason, the capillary transition has become an example of black empowerment, as it is seen by many as a way of assuming its roots, rediscovering its real and natural beauty. Understand more about hair transition Hair transition is a process that has become very common. However, few know what it can mean. Many women regain their high self-esteem, in addition to being a form of rediscovery. The term is given to the process that removes any chemical from the hair until it is completely natural. This is not just an aesthetic change, but also a form of acceptance and personal discovery. It is very important to remember that it is not necessary to change your hair to identify with someone or something. The process is critical for you to feel good about yourself.
How to make the hair transition an easier process?
We know that the hair transition process can be quite complicated, after all, arranging hair with a curly root and smooth ends can be quite exhausting and disheartening. However, some products can help you: Divine Curls – is the best option for your curls to come back with everything. That's because its exclusive formulation activates the memory of the strands for hours due to the active extracted from the golden flax seed and collagen, leaving the hair flexible and frizz-free. Resistance Flower of Lotus – promotes intense repair, softness and restores the hair. Its formula has lotus flower and plant collagen. The product is light and therefore it is very suitable for those who wear braids at this time, as it leaves less residue. In the hair transition phase, it is very important that you use lighter shampoos and collagen-rich products. Whenever you wash your hair with Resistance Flower of Lotus, dry it with a dryer at a warm temperature. Now that you know more about hair transition and how far this process goes beyond aesthetics, it's time to start a big change in your hair. Did you like our content? Then follow our social networks and stay on top of all the news from INOAR!