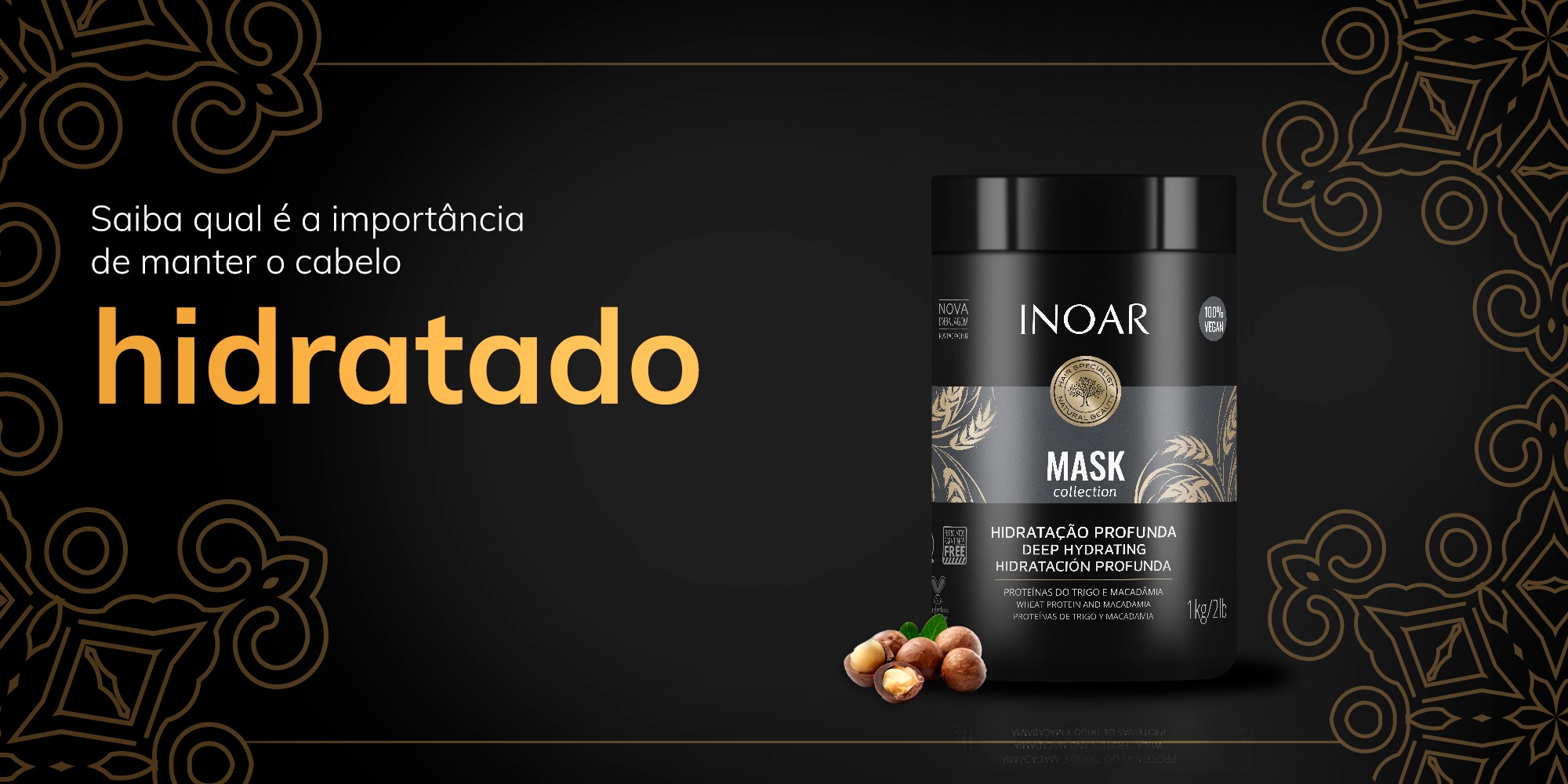 Know the importance of keeping your hair hydrated
Did you know that moisturizing your hair is just as important as moisturizing your skin? That's because, just as our skin needs water to stay healthy and beautiful, so do our strands.
Replacing the lost keratin and proteins is essential, however, our hair does not always receive the attention it deserves.
We know that the constant hydration of the hair provides more
smoothness and silkiness. Plus, it's a great way to eliminate the dreaded frizz.
Our yarns have a natural protection. Oil is produced by the sebaceous glands, reducing moisture loss. However, factors such as sea water, pollution, swimming pool and sun damage this protection.
The big secret to having healthy, hydrated and beautiful hair is to maintain a frequency of care.
Learn to efficiently moisturize your hair
Having hydrated hair is a simple process and can be done at home with professional masks that can be found easily. Therefore, there are no excuses for not hydrating the strands. Check out these tips:
Use vegetable oil to seal in hydration
As already mentioned, hydration serves to replace the water lost by the hair. However, if the hair is too dry, it will have the unwanted dry look again. So it is important that you prevent this from happening.
When you use Argan Oil after hydration, you keep the hair nourished longer.
Another tip is to follow the hairline schedule, which repairs hair damage with a care routine by hydrating, nourishing and restoring the strands. The Inoar Doctor line is a great option for the process.
Avoid washing your hair with hot water.
We know that on cold days washing your hair with hot water is inevitable. However, this process causes the hair to dry out. This happens because high temperatures open the hair cuticles and favor the loss of natural oil.
Therefore, washing the strands with cold or lukewarm water, on the coldest days, is ideal to maintain the hair's beauty and shine.
Use specific products
With the range of options on the market, sometimes we end up choosing products wrongly and the result does not come out as desired. Therefore, it is very important to know which ones are recommended by professionals.
He will show you the right product and even a treatment, if your case requires it.
Hydration masks are essential
For a qualified result, it is very important to use proper masks. They must be developed with the objective of deeply hydrating and helping to maintain the hair fibers, as is the case with Inoar Mask, with a formulation of Keratin Complex, Macadamia and Wheat Proteins, which recomposes the hair's proteins.
Now that you know the importance of keeping your hair hydrated, it's time to get your hands dirty and take care of your hair.
Did you like our content? Then follow our social networks and stay on top of all the news from INOAR!