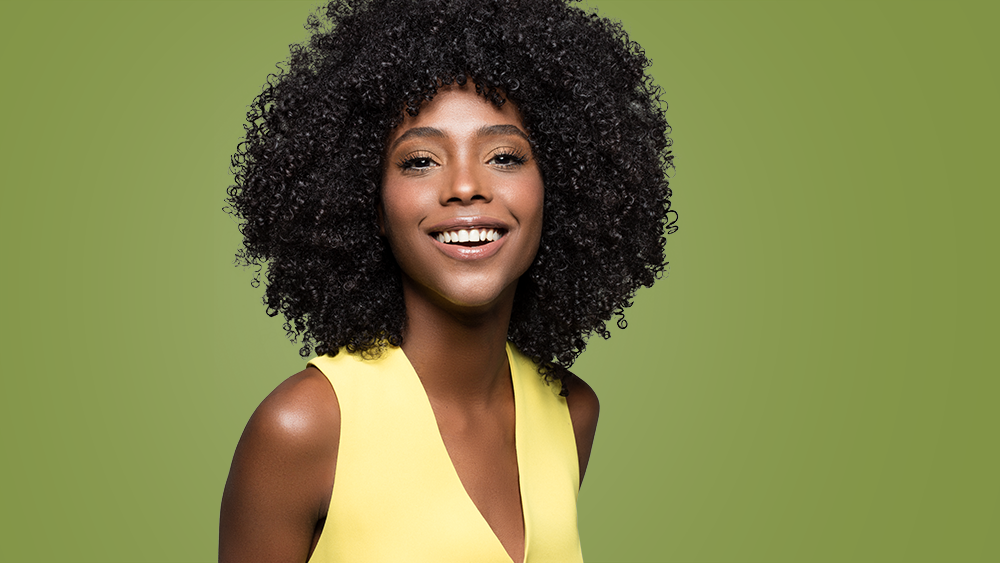 Low Poo, No Poo, Co Wash.
It all started with a book. American hairdresser Lorraine Massey described in her book, Curly Girl, some treatment techniques that prioritize the use not only of milder cleansing agents but also of substances that treat hair completely without masking the health of curly wires.
Then came the terms:
LOW POO (little shampoo)
NO POO (without shampoo)
CO WASH (wash with conditioner)
Explaining the techniques
LOW POO
Low Poo comes from English and means «little shampoo,» which indicates that the technique preaches the reduction of the use of strong and aggressive cleansing agents, allowing the wire to «breathe» and recover from aggressions.
In the Low Poo technique there are two important things to keep in mind: cut strong sulfate from your shampoos, ie exchange shampoos that have sulfate free sulfate shampoos. Note that they are not salt-free shampoos, because salt-free shampoos mostly have other sulfates than ordinary salt. And the second provision is to cut off the use of petroleum derivatives in general.
To summarize: LOW POO: wash the hair with products without sulfates and without petroleum derivatives.
No POO
Also of English, the term means «without shampoo». It is a method of washing the hair that does not require the use of shampoo. To adhere to this process, it is also necessary to eliminate the use of all water-insoluble products that stick to the hair strands and require the sulphate to be removed, such as insoluble silicones, mineral oil and paraffin.
In the No Poo method, shampoo is not used because the products used have only water-soluble substances, so other cosmetics such as the conditioner can remove them.
In short: NO POO: wash without shampoo.
CO-WASH
When a person is a No Poo fan, she does not use shampoo for hair washing. That's why No Poo is often associated with Co-Wash, which means «washing with conditioner.» Sulfates, found in the vast majority of shampoos, are cleaning and foaming agents. However, in addition to removing the dirt from the threads, they also remove the natural oils and lipids from the hair. It was because of these damages that Co-Wash came into being, with products that do not contain unwanted elements such as sulfates, petroleum derivatives, mineral oils, Vaseline, liquid paraffin or insoluble silicones.
Summarizing: CO-WASH: wash your hair with conditioners without sulfates, without petrolatums, without mineral oils, petroleum jelly, liquid paraffin or insoluble silicones.
Components to avoid:
– Sulphates: they attack and dry the threads by opening the cuticles of the hair.
Sodium laureth sulfate (sodium lauryl ether sulfate – SLES)
Sodium lauryl sulfate (sodium lauryl sulfate – SLS)
Ammonium Lauryl Ether Sulfate (ALES)
Ammonium lauryl sulfate (ALS)
– Insoluble silicones: accumulate in the wires preventing other substances from being absorbed.
Amodimethicone (alone)
Cetearyl methicone
Cetyl Dimethicone
Cyclomethicone
Cyclopentasiloxane
Dimethicone (present in most cosmetics)
Dimethiconol
Stearyl Dimethicone
Trimethylsilylamodimethicone
Simethicone
Polydimethylsiloxane
Methicone
– Petroleum Derivatives: impregnates the wires causing a waterproof film that prevents hair from absorbing nutrients from other creams and oils.
Petrolatum / petrolatum
Mineral oil
Parafinum liquid