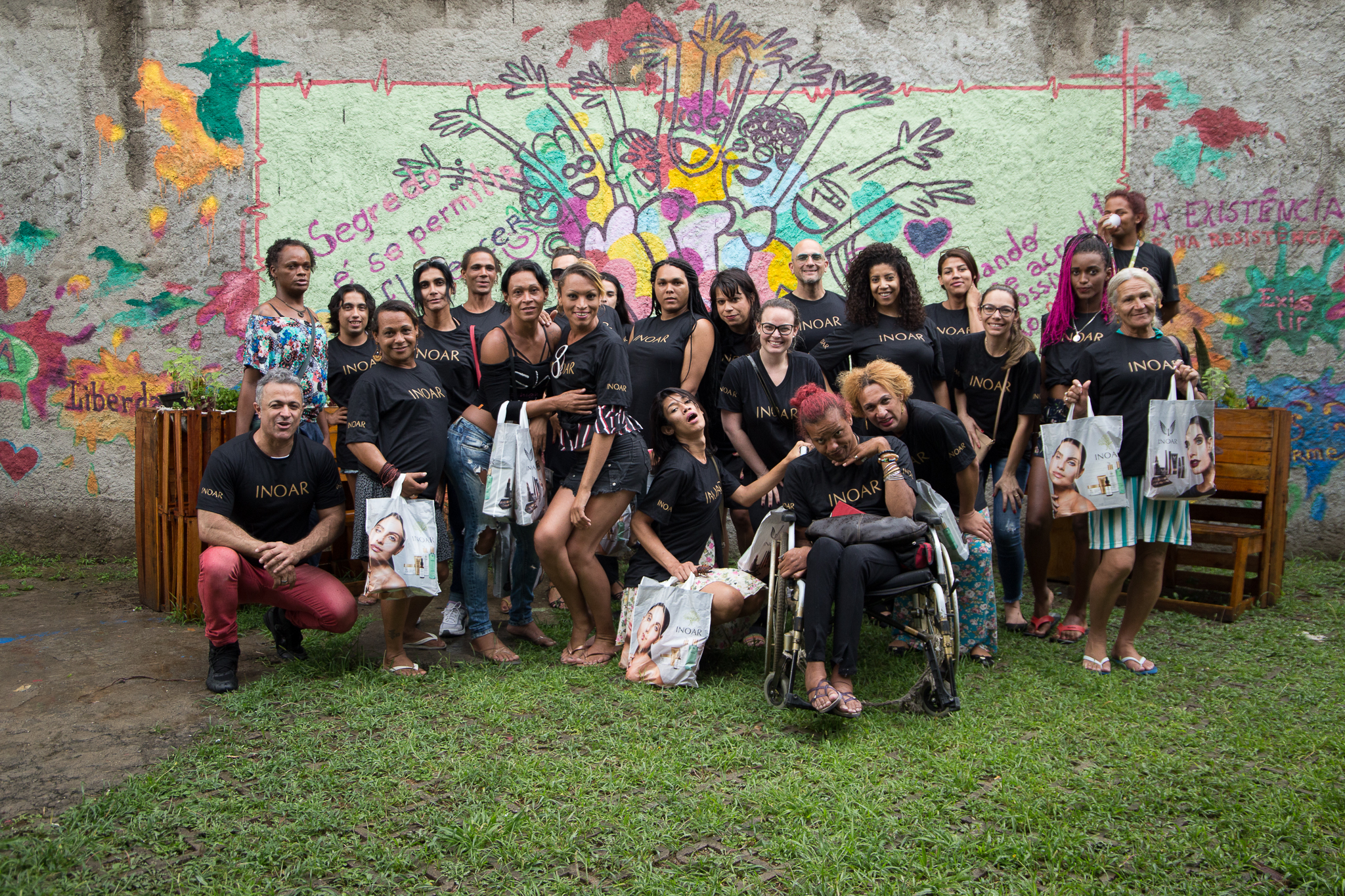 2018 est passé et nous arrivons déjà à Noël. Il est temps de fraterniser et de réfléchir sur l'année écoulée. Dans les grandes entreprises, ce n'est pas différent. Nous avons une balance des comptes, une reconfiguration structurelle, une évaluation des résultats, mais le plus important est la fraternisation générale fournie par la fin de l'année.
Même vivant dans un État laïque, il est courant de célébrer Noël dans les foyers brésiliens. Cependant, ce n'est pas juste une autre partie dans le calendrier annuel. C'est, oui, un moment motivé par de nobles sentiments et qui déborde d'actes authentiques. À ce moment-là, les gens deviennent plus aimants et passifs. Il y a plus de compréhension.
Inoar propose à ses employés cette expérience tout au long de l'année. Ceux qui travaillent chez Inoar, une entreprise familiale, comprennent que de telles actions doivent être pratiquées au quotidien, à l'intérieur et à l'extérieur de l'entreprise. Et ce sont ces sentiments, qui bougent Noël, qui sont présents dans nos piliers. Inoar porte dans ses gènes le respect, la solidarité et l'amour.
Ainsi, au cours de l'année, la société organise des actions de solidarité dans le cadre du projet Beauty Solidarity. Et en cette période de l'année, pour nous, il est temps de rendre nos actions encore plus évidentes. En décembre, la marque promeut une livraison très spéciale à Casa Florescer.
Cette ONG est un partenaire depuis des années. Le Welcome Centre s'adresse aux femmes transsexuelles qui n'ont pas de logement. La maison est située dans le centre de la ville de São Paulo et reçoit toujours la marque à bras ouverts. Nous fournissons plus que des dons, nous fournissons des expériences et des sentiments. C'est une journée réservée à l'affection débordante d'affection pour ceux qui ont peu de sens de la société. Une société qui criminalise et exclut toujours les transsexuels.
Les votes d'Inoar sont les plus sincères et les plus authentiques. Que tous les citoyens aient de tels sentiments que Noël se réveille et se potentialise. Et cela dure toute l'année, comme au sein de notre société, parmi les membres de notre équipe, la grande famille Inoar.
Équipe Inoar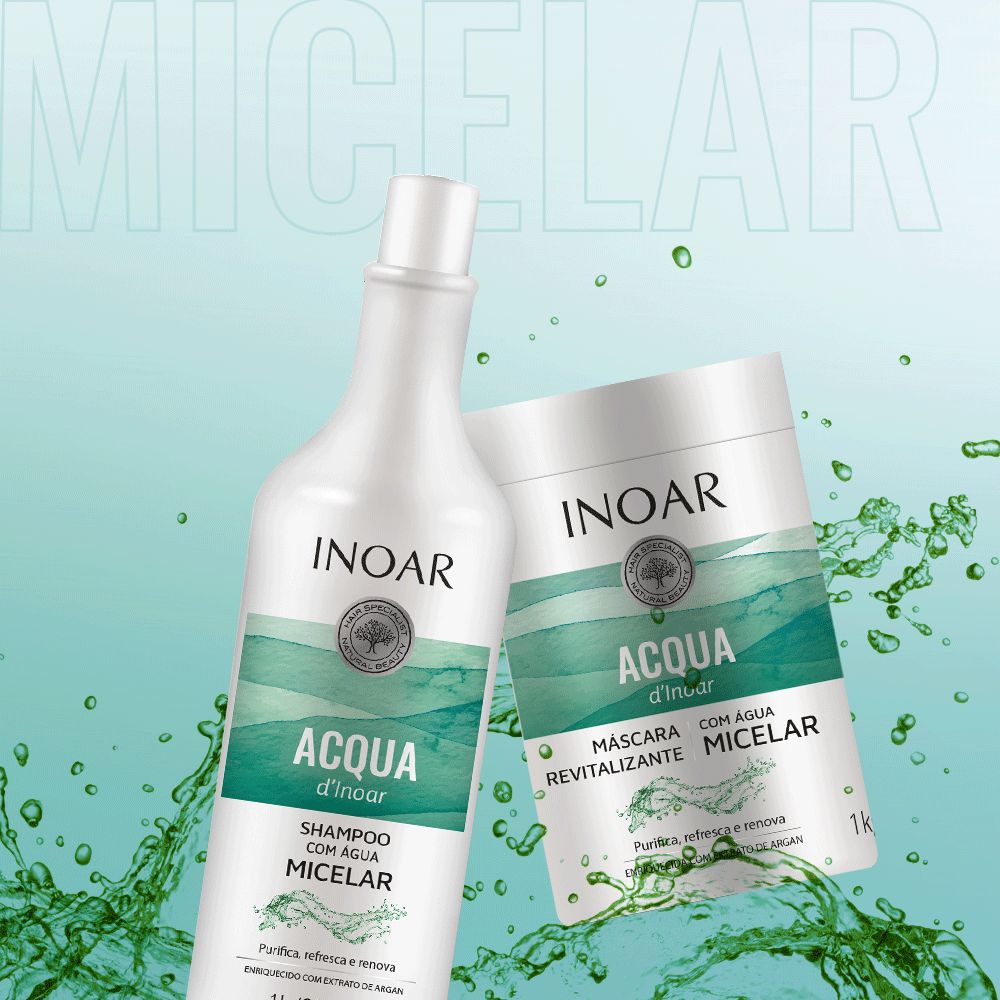 Surely, you've heard of micelles. Very well known for being in the skin cleansing routine, they now invade the hair cosmetics. Understand the reason for being considered the great trend of physiological cleansing.
Micelles act on most of the impurities of our daily life, such as pollution, waste of makeup, dust, smoke, oiliness, among others. All this without harming the structure they are sanitizing. In this way, they act on the skin of either the scalp or the face, protecting our physiology from the effect that most deep cleansing causes when the body resents the procedure and envisages the total removal of the natural oiliness as an aggression, responding with yet more sebum production – the so-called rebound effect.
From a chemical point of view, imagine the micelles as tiny spheres that suck in any particle of dirt that is on the skin and, as soon as they are supplied, stop acting. This system respects the natural components of the dermis. On the hair, it promotes global hygiene of the yarn without aggression to important structures, such as keratin cuticles and silky factors.
Understanding the role of micelles in our cleaning routine, Inoar has created, for its line of dermocosmetics, the Micellar Water. In this formulation, with triple filtered water, the micelles were associated with the infusion of Argan Extract. Aromatized naturally with Melaleuca Oil, the formulation is further enriched with a dermatological purification and renewal complex called RejuComplex3®, composed of Pantothenate, Niacinamide and Hyaluronic Acid. The charm of this product is due to its coloration achieved thanks to chlorophyll pigments.
And in that year, the brand decided to expand the beneficial effects to the hair cleaning routine for the hair. Inoar thus created the Acqua d'Inoar Micelar line. It is not enough to be enriched with physiological cleansing micelles, the entire aqueous base of this shampoo is composed of water enriched with minerals and moisturizing agents. After the rinse, it is possible to notice that the threads are free of residues, but without that sensation of bristly hair. The line is also composed by moisturizing mask, released for Low Poo and No Poo, with fresh herbal fragrance, but with remarkable Inoar signature.
After visualizing the effects of micelles on your cleansing routine, you will understand the importance of them in everyday life for healthy, well-treated skin and hair.